History
For several decades, NITE has supported economic and industrial administrations with technical knowledge while responding to changes in social and administrative needs.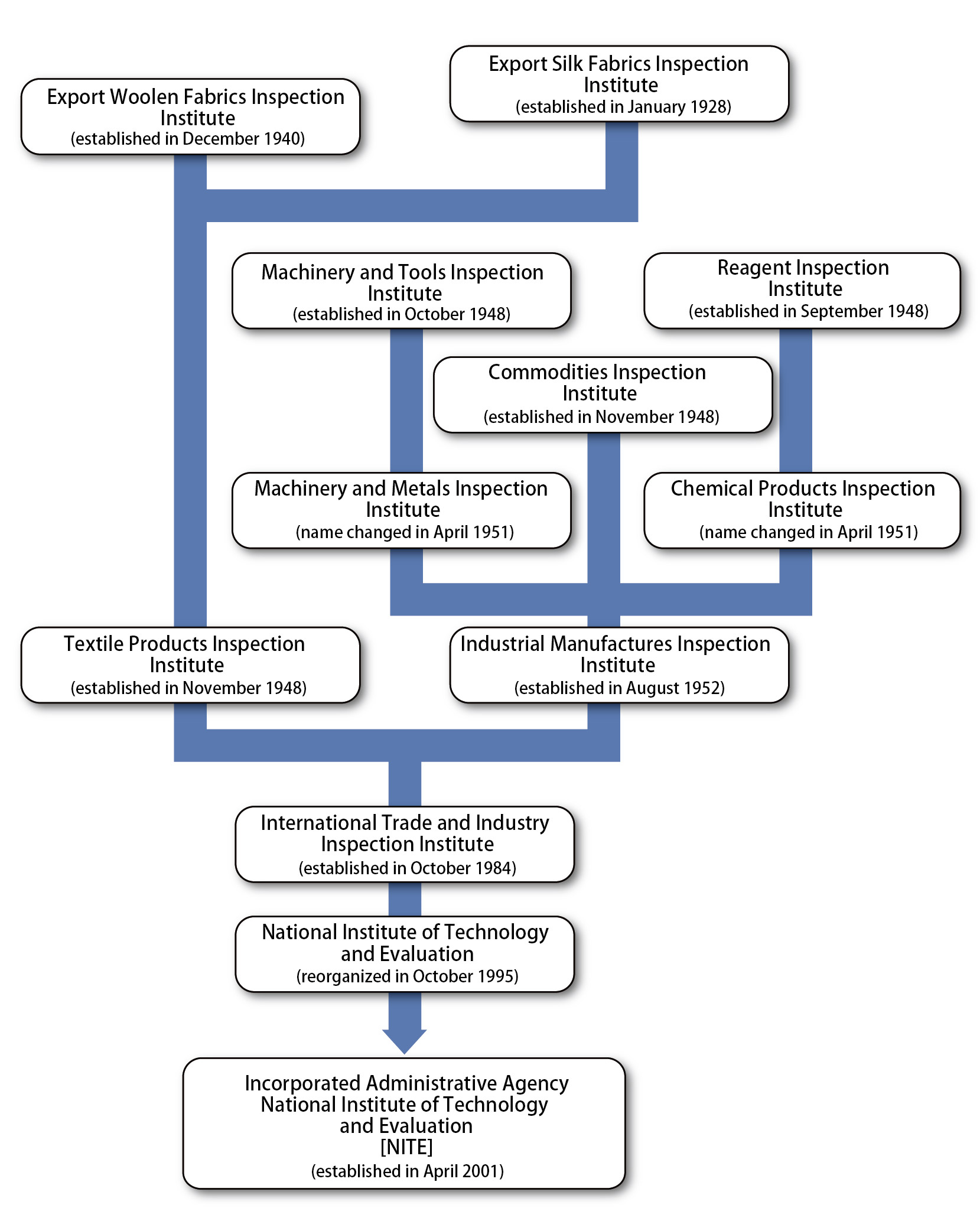 As shown above, the predecessor of NITE was established as Export Silk Fabrics Inspection Institute in January, 1928.

After a succession of serval mergers with other institutes, International Trade and Industry Inspection Institute, the direct predecessor of NITE, was established in October, 1984. It was reorganized into National Institute of Technology and Evaluation in October, 1995.

Since April 1, 2001, NITE has operated as an Incorporated Administrative Agency (operated by government employee).

In April, 2015, NITE became an Agency Engaged in Administrative Execution to carry out the projects closely related to the Government of Japan.
Contact us
Public Relations Office, Division of Public Relations and Creative Communications for Innovation, Planning and Administration Department, National Institute of Technology and Evaluation

Phone number:+81-3-3481-6685
Fax number:+81-3-3481-1920
Address:2-49-10 Nishihara, Shibuya-ku, Tokyo 1510066, Japan MAP
Contact Form