Hazard Evaluation Support System Integrated Platform (HESS):
What is HESS?:
HESS and the attached database (HESS DB) supports the evaluation of repeated dose toxicity by category approach. HESS DB has two databases. One is a toxicity knowledge database, which contains information on repeated dose toxicity and toxicity mechanisms. The other is a metabolism knowledge database containing rat metabolism maps and information on absorption, distribution, metabolism and excretion (ADME) in rats and humans. HESS allows chemicals to be categorized on the basis of structural, physicochemical and mechanistic similarities and helps predict the repeated dose toxicity of untested chemicals by means of the category approach.*1HESS is compatible with the OECD QSAR Toolbox.
*1 A method by which the toxicological properties of untested chemicals are estimated using data for a category of chemicals with similar structural, physicochemical and toxicological properties.
For registering as a user of HESS and HESS DB (standalone version), please click here (It's free!).

☞ Please download HESS and HESS DB from the URL shown in the message which verifies your registration.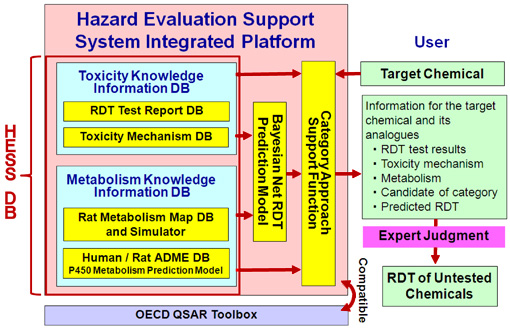 Figure1 The Hazard Evaluation Support System
System Requirements:
HESS
OS:

Windows 8.1 (32/64bit) / 11 (32/64bit)

CPU:

Processor running at 2GHz or faster

Memory:

2GB RAM

Hard disk:

2GB free hard disk space
HESS DB
OS:

Windows 10 (64bit) / 11 (64bit)

CPU:

Processor running at 2.2GHz or faster (recommended)

Memory:

2GB RAM (recommended)

Hard disk:

4GB free hard disk space (recommended)
New version of HESS and HESS DB
We release new version of HESS and the attached database (HESS DB). Usability of the new versions has been improved in response to comments suggested by users since the release of the first versions in June 2012. Moreover, the large data sets of toxicity studies provided from COSMOS and ToxCast projects have been incorporated to HESS for significant expansion of database, which is also desired strongly by users.
Details of new features of the system and update data are here.
Background to the development of HESS:
Concern about the lack of hazard information for chemicals has been growing, worldwide. However, only a limited number of chemicals have been tested for toxicity since such testing is costly and time-consuming. Therefore, the category approach and (Q)SAR*2 are potentially useful methods for the hazard evaluation of untested chemicals.
Repeated dose toxicity (RDT) is one of the important regulatory endpoints when carrying out the hazard assessment of industrial chemicals. In order to evaluate such chemicals without the need for animal testing it is necessary to integrate structural, physicochemical, mechanistic and toxicological information. Therefore, the chemical management center at NITE has developed HESS to support the evaluation of repeated dose toxicity by means of the category approach. NITE, National Institute of Health Sciences, Bourgas "Prof. Assen Zlatarov" University, Fujitsu Limited, Tohoku University and Kwansei Gakuin University collaborated in the development of HESS and HESS DB in their respective areas of responsibility in the contract research project "Development of Hazard Assessment Techniques using Structure-Activity Relationship Methods" implemented by the New Energy and Industrial Technology Development Organization (NEDO) from FY2007-FY2010, and in the contract research project of the same name implemented by the Ministry of Economy, Trade and Industry (METI) in FY2011.
*2 The relationship between structural or physicochemical properties and biological activities (biodegradation, bioaccumulation and several hazardous endpoints etc.)
Future perspective:
Regulatory use of the HESS system will be expected, focusing especially on the risk assessment of those chemicals listed in the Japanese Chemical Substance Control Law. The database will also be updated with data from newly published repeated dose toxicity test reports.
Update
As of April 1, 2023.
Contact us
Safety Assessment Division, Chemical Management Center, National Institute of Technology and Evaluation

Phone number:+81-3-3481-1812
Fax number:+81-3-3481-1950
Address:2-49-10 Nishihara, Shibuya-ku, Tokyo 1510066, Japan MAP
Contact Form